Marketing Bachelor's Degree Program Overview
Combine real-world learning, including actual client projects in marketing communications and market research, along with a strong Catholic foundation in ethical reasoning through the marketing bachelor's degree program at Franciscan University of Steubenville in Ohio. Strengthen your classroom learning, too, with summer marketing internships in social media marketing, customer support, sales support, and other areas. Franciscan marketing majors are in high demand for marketing jobs ranging from social media managers to market research analysts.
Tailor your Catholic-focused marketing degree
The Franciscan marketing degree program in Ohio gives you the flexibility to tailor your marketing courses to your career interests. You'll gain a broad working knowledge of marketing management, anchored in the Catholic faith, and a solid foundation in accounting, economics, finance, organizational and strategic management, business law, and ethics. Complement your marketing and business classes with courses in the social sciences, physical sciences, and the humanities. You can focus your marketing degree by choosing two marketing elective courses in:
Social media
Internet marketing
Retail management
Global marketing
Explore More of the Marketing Bachelor's Degree Program
Here are just a few other ways Franciscan's marketing degree program in Ohio stands out from the rest:
Financial aid and scholarships: Many options are available to make your marketing degree affordable, from scholarships to grants and student loans to work opportunities. Visit the Franciscan Office of Financial Aid to learn more about financial aid and scholarship opportunities.
Applied learning: Grow in your Catholic faith and in your understanding of the complexity of business decision making through real-world business case studies. Compete in teams to complete experiential field projects for actual clients in marketing and communications and market research. Be a Catholic who serves by choosing a nonprofit to support, such as Aim Women's Center and the Urban Mission. Gain more hands-on experience through marketing internships — in Ohio or all across the nation.
Relevant marketing degree: Developed by Catholic professors and business advisory board members with proven track records at leading firms in Ohio, such as Bayer Corporation and Honeywell, the marketing bachelor's degree program at Franciscan is grounded in current marketing practices.
Experienced educators: Learn from expert marketing faulty who bring extensive research and work experience that spans both the commercial and nonprofit worlds. They'll also show you how to bring your Catholic faith into the business world.
Catholic-focused curriculum: Your marketing degree is grounded in the Catholic ethical formation that believes free markets work best when those who work in them know right from wrong and the value of service and hard work.
Boost your marketing degree: Add a Communication Arts Major or minor and improve your job marketability with courses, such as graphic design, web design, and writing for interactive media.
What Can You Do With a Marketing Degree?
With your customized marketing bachelor's degree at Franciscan in Ohio, you'll be well positioned to continue your graduate studies in marketing or another area or to stand out from the competition for marketing jobs.
Potential Employers in Ohio and Beyond
Allstate
Catholic Answers
CFL Pharmaceuticals Ltd (India)
Dynamic Catholic
Edward Jones
Enterprise
Google
Hello Fresh
Merrill Lynch
Target
Unilever
Vanguard
Potential Job Titles for Marketing Majors
Account Executive
Business development Specialist
Customer Service Representative
Digital Marketing Specialist
Market Research Analyst
Inquire For More Information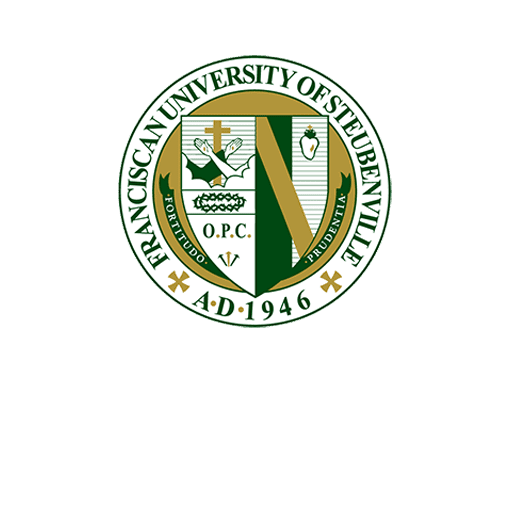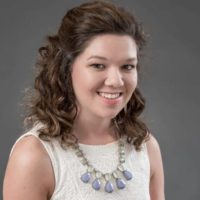 "Franciscan does such a great job of combining education, spirituality, and community," she adds. "It gave me a heart for service."
read more
Christian Students in Free Enterprise
The student business club aims at developing the Christian life in the world of business. The organization will carry out its mission—the promotion of the free enterprise system alongside Christian moral principles—through Project Bootstraps and other collaborations designed to help local businesses succeed, and with fundraising effort the AIM Pregnancy Center, the Urban Mission, and Just $1 for Africa Campaign.
The Business Advisory Board helps Franciscan University better provide students with the professional competence they need to succeed in the contemporary business world, bringing with them fresh ideas illuminated by Catholic social thought and the Franciscan value of transformational leadership.
The Department of Accounting, Business Administration and Economics at Franciscan University of Steubenville has received specialized accreditation for its business programs through the International Accreditation Council for Business Education (IACBE) located at 11374 Strang Line Road in Lenexa, Kansas, USA. For a list of accredited programs click here. 
Programs Related to the Bachelor's in Marketing
Still undecided? You might also be interested in these undergraduate degree programs at Franciscan that are similar to the marketing bachelor's degree.