Accounting Bachelor's Degree Program Overview
Strongly position yourself to pass the CPA and pursue positions at Big Four and mid-sized accounting firms as well as other organizations with the accounting bachelor's degree program at Franciscan University of Steubenville in Ohio. Learn how to develop budgets, probe costs, measure performance, and prepare financial statements to help for-profit and nonprofit businesses plan for their future growth. With an undergraduate accounting degree rooted in the Catholic intellectual tradition, you'll also be well equipped to be an ethical professional wherever your career in accounting takes you.
An accounting major guided by top execs
By majoring in accounting at Franciscan University, you'll benefit from an undergraduate program guided by the expertise and outlook of leading executives from top national and international firms. You'll learn from Catholic professors who bring to the Franciscan classroom a powerful combination of advanced degrees, extensive teaching experience, and real-world CPA knowledge and skills.
Explore More of the Accounting Bachelor's Degree Program
Here are just a few other ways Franciscan's accounting bachelor's degree program stands out from the rest:
Financial aid and scholarships: The Franciscan University Office of Financial Aid will explain tuition costs and fees and help you navigate the financial aid application process and deadlines. From scholarships to grants and loans to work opportunities, Franciscan will help you secure what you need to make your Catholic university education affordable for you and your family.
Applied learning: Through the Volunteer Income Tax Assistance (VITA) program, you'll put accounting theory into practice and live your Catholic values by providing free tax help to the elderly, people with disabilities, the economically disadvantaged, and those with limited English-speaking skills. You'll also gain hands-on experience through internships in Ohio and across the United States and the world, and through Franciscan's study abroad program.
Relevant accounting degree: To ensure you're receiving a real-world accounting degree, the business program at Franciscan University is guided by the Business Advisory Board, a council of leading executives from firms such as The Hershey Company, Protiviti, Bayer Corporation, Honeywell, AECOM, Enterprise Rent-a-Car, Tribe Mediterranean Foods, EQT Midstream Partners, FeX Group, and Microsoft. These top companies are also among the first to hire our accounting majors for entry level accounting jobs.
Catholic professors with deep experience: You'll learn what it takes to be an ethical professional from experienced Catholic professors who are committed to preparing you for accounting careers. You can turn to these brilliant men and women of God when you encounter challenges — as an accounting major and as a disciple of Christ in your future accounting job.
Bring Christ into your accounting career: The corporate world can only get better with Catholic accounting majors like you in it. You'll benefit from Franciscan University's sound ethical Catholic formation that will instill the values you need to do business the right way in your career in accounting.
Integrated accounting degree: The bachelor's in accounting at Franciscan blends a solid Catholic liberal arts core with classes in business, finance, economics, and mathematics so you become a well-rounded professional ready to take on leadership roles in business throughout Ohio and the world.
What Can You Do With an Accounting Degree?
With a bachelor's in accounting degree from Franciscan University in Ohio, you'll be prepared to pass the CPA exam and for accounting jobs at Big Four firms and other for-profit and nonprofit businesses and organizations. You'll also be ready to pursue graduate-level studies.
Graduate Programs for Accounting Majors
Master of Business Administration
Master of Science in Accounting
Potential Job Titles for Accounting Majors
Auditor
Bookkeeper
Controller
Cost Accountant
Credit Analyst Manager
Stockbroker
Tax Accountant
Treasury Analyst
Inquire For More Information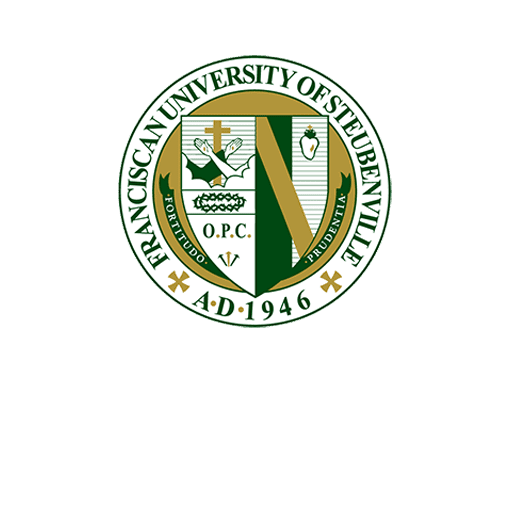 Christian Students in Free Enterprise
Through the student-led Christian Students for Free Enterprise (CSFE) at Franciscan University, you'll learn to harness the power of entrepreneurial action to transform lives and build a better, more sustainable world. Get involved in this Catholic community of student business leaders and make your accounting major even more impactful.
The Business Advisory Board helps Franciscan University better provide students with the professional competence they need to succeed in the contemporary business world, bringing with them fresh ideas illuminated by Catholic social thought and the Franciscan value of transformational leadership.
Deepen your understanding of global organizations and cultures through the Austrian study abroad program at Franciscan University. Spend a semester living and studying in a 14th-century monastery in Gaming, Austria. By immersing yourself in European cultures, you'll become a well-rounded professional with a global outlook who can succeed in jobs in accounting anywhere in the world.
Programs Related to the Bachelor's in Accounting
Still undecided? You might also be interested in these other undergraduate degree programs at Franciscan that are similar to the accounting bachelor's degree.
The Department of Accounting, Business Administration and Economics at Franciscan University of Steubenville has received specialized accreditation for its business programs through the International Accreditation Council for Business Education (IACBE) located at 11374 Strang Line Road in Lenexa, Kansas, USA. For a list of accredited programs click here.