Accounting Program

Accounting Program Overview
Sound technical knowledge
Reliable ethical formation
Wide-ranging liberal arts experience
Accounting is not just about numbers. Accounting is about planning for the future. It's about understanding how cultural, environmental, and professional pressures impact businesses and organizations. And it's about getting the most out of what you've been given in order to further your business or organization's mission.
Accounting is an indispensable tool of modern business. Accountants develop budgets, probe costs, measure performance, prepare financial statements, and help the businesses and organizations they work for develop plans for future growth. They are thinkers and innovators, not just people who manage the books, and a good accountant is key to the success of any organization, business, or corporation.
The world needs good accountants—honest, hardworking, and creative men and women who can help the smallest non-profits and the biggest corporations do what they do better. The world also needs accountants who understand the difference between right and wrong, who want to serve the culture, not harm the culture, and who place truth before profit. The world needs the type of accountants Franciscan University sends forth.
Do you want to be one of those accountants?
If the answer to that question is yes, as an accounting major at Franciscan University you will study under professors who are not only excellent teachers—schooled in the practice of accounting, as well as the theory of economics, finance, and management—but also seasoned professionals in the world of business. Your professors bring real world experience to the classrooms—experience that grounds theory in the practical realities of business and provides you with a thorough understanding of the challenges you'll face in your future career.
Your professors, however, bring more than experience to the classroom. They also bring an understanding of the Church's social teachings. At Franciscan University, we believe that the free market works best when those working in it recognize the importance of serving others, the value of hard work, and the difference between right and wrong. Both in and out of the classroom, you'll receive the moral and ethical formation you need to be a leader in business and in life.
Because accounting is so much more than numbers, your studies will consist of a basic liberal arts background as well as courses in accounting. Additionally, you'll study sound business practices and learn how to apply Christian values in an increasingly complex business world.
To graduate with a bachelor of science in accounting, you will need to complete 33 hours of course work in accounting, 9 hours in business, 15 in economics, and 6 in mathematics, as well as a senior thesis. It's also possible to obtain a two-year associate of arts in accounting or to double major in accounting and one of the other 40 majors Franciscan University offers.
As an accounting major, your studies will include classes in transaction analysis, preparing financial statements, advanced accounting theory and concepts, auditing and taxation, management, and decision making.
By the time you graduate, you will understand the influence and impact of government policy changes on economic variables and how to read and interpret economic indicators. You'll possess the accounting skills you need to prepare financial statements, develop budgets, and assess a business' financial health. Most important, you'll have the critical thinking skills you need to contribute to the success of any organization, big or small.
The quality of Franciscan's professors, the excellence of our academics, and the thoroughness of our ethical formation, not to mention the many opportunities available for internships and hands-on experience in accounting, have propelled graduates of Franciscan University's Accounting Program to successful careers in businesses both big and small.
Inquire For More Information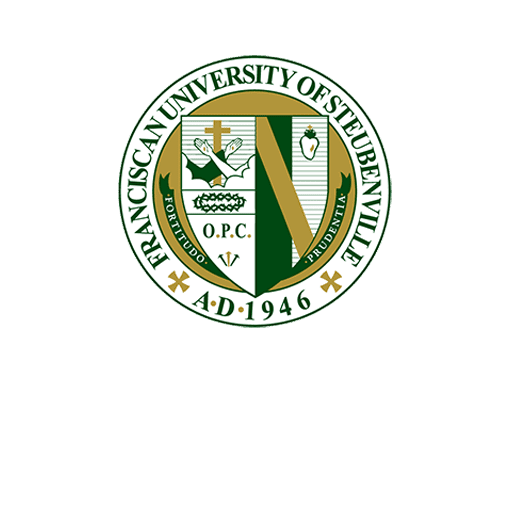 Christian Students in Free Enterprise
The student business club aims at developing the Christian life in the world of business. The organization will carry out its mission—the promotion of the free enterprise system alongside Christian moral principles—through Project Bootstraps and other collaborations designed to help local businesses succeed, and with fundraising effort the AIM Pregnancy Center, the Urban Mission, and Just $1 for Africa Campaign.
The Business Advisory Board helps Franciscan University better provide students with the professional competence they need to succeed in the contemporary business world, bringing with them fresh ideas illuminated by Catholic social thought and the Franciscan value of transformational leadership.
Grow, develop, and be formed into a more mature student by spending a semester in Franciscan's Austrian program. You'll expand your major in unbelievable ways by traveling to places such as Rome and the holy sites of Christendom, and through courses taught at a 14th-century monastery that also serves as your home.
The Department of Accounting, Business Administration and Economics at Franciscan University of Steubenville has received specialized accreditation for its business programs through the International Accreditation Council for Business Education (IACBE) located at 11374 Strang Line Road in Lenexa, Kansas, USA. For a list of accredited programs click here.