Nursing Program
Nursing Bachelor's Degree Program Overview
Get started on your path to a career in nursing with a BSN degree from Franciscan University of Steubenville in Ohio. Franciscan University's traditional BSN program is rooted in the Catholic faith and will give you the knowledge and skills you need for a successful career in nursing.
Care for the whole person: mind, body, and spirit
If you feel a spiritual calling to serve Jesus Christ and the Catholic Church by caring for the ill, the poor, and the vulnerable, Franciscan's accredited bachelor's in nursing degree program can help you answer that call. Combining professional nursing standards and evidence-based nursing practice with Catholic and Christian values that respect the dignity of human life, Franciscan's BSN degree program takes a holistic approach to addressing ethical and moral dilemmas faced by nurses today through health and healing ministry.
Explore More of the Nursing Bachelor's Degree Program
Here are just a few other ways Franciscan's nursing bachelor's degree program stands out from the rest:
Financial aid and scholarships: Visit the Franciscan Office of Financial Aid for information on scholarships for nursing majors and how to apply.
Return on investment: Franciscan's accredited BSN degree program is valuable in today's nursing job market, where the demand — and salaries — for nursing remains high. Nursing majors from Franciscan have sustained a 90 percent job placement rate for many years, and salaries for nursing are highly favorable compared to many recent graduates in other fields — in Ohio and across the country. According to a National Association of Colleges and Employers survey, average starting nursing salaries for graduates of the class of 2018 was more than $58,000.
State-of-the-art equipment: A brand-new OB/birthing simulator is the latest addition to Franciscan's Nursing Simulation Lab, which includes interactive mannequins and cutting-edge Laerdal® human patient simulator technology that help you develop basic and advanced life-saving skills in a low-stress, controlled environment.
Clinical experiences: During clinical experiences, students have the opportunity to learn in health care settings under the supervision and guidance of a Registered Nurse, providing direct care for patients while practicing Catholic beliefs in the dignity of human life. You'll gain hands-on training to prepare for the demands of jobs in nursing.
Study abroad: Through the Austria Program, nursing majors can study in English-only classrooms by day and explore the Austrian Alps by night. Nursing students are able to study abroad at the Gaming campus during the first semester of their sophomore year. Currently, a nursing faculty member resides in Austria and teaches a course that fulfills nursing bachelor's degree program requirements.
Service learning: Serve others and the Catholic Church through mission trips led by the Missions of Peace Office or participate in local activities that serve the poor, the homebound, pregnant women, and so on through Works of Mercy Outreach. You can also volunteer with the American Red Cross and Nurse 2 Nurse, a student-mentoring organization.
Practicing faculty: The majority of faculty members in Franciscan's accredited BSN degree program actively work in the fields in which they teach as nurses or nurse practitioners within hospital systems in and around Steubenville, Ohio. This means you learn from experienced professionals who are men and women of God and bring current, relevant experience and expertise to the classroom.
Recent Franciscan nursing graduates have a 90 percent placement rate in nursing jobs and score close to the national and Ohio state average on their first-time RN licensing exam.
Graduate Programs for Nursing Majors
Master of Science in Nursing
Potential Employers for Nursing Majors
Trinity Health System
University of Pittsburgh Medical Center
Cleveland Clinic
Weirton Medical Center
Allegheny Health Network
All students admitted to Franciscan University of Steubenville stating a preference for a major in Nursing are admitted according to the University admission criteria. These students are placed in pre-nursing and receive academic advising in the Department of Nursing. Students in pre-nursing will be an integral part of Franciscan University of Steubenville's campus community.
Admission to pre-nursing does not guarantee admission to the nursing program. Pre-nursing students must apply in writing to be admitted to the nursing program during the spring term freshman year at a time designated by the nursing department. Characteristics of academics (minimum QPA 2.5 and completion of required course work) and personal commitment to the nursing profession are considered as part of the admission process for the major. Those students wishing to transfer to the nursing major at the sophomore level from anther school must be admitted to Franciscan University. These applicants will be evaluated for admission by the same characteristics as students in pre-nursing at Franciscan University. Students applying to the nursing major will be notified in writing of their admission status prior to the beginning of the fall term of their sophomore year. Once students are admitted to the nursing major, they must maintain a 2.0 (C) or better in all nursing courses and in the required sciences. An overall QPA of 2.0 is required to remain in and to progress in the nursing major.
The Department of Nursing will admit as many qualified students as the faculty, resources, and facilities can reasonably serve without detriment to the quality of professional nursing education. All students admitted to the nursing major are assured of clinical placement in continuous semesters in order to complete the baccalaureate degree requirements.
Successful completion of the nursing program at Franciscan University and receipt of the degree no way ensures that a student will be granted a nursing license by individual state authorities. Each state has various requirements for licensing, including but not limited to, requiring licensing applicants to undergo a background check. Each student has the responsibility to ascertain the Registered Nurse licensing requirements of the state (s) to which he or she wishes to apply for a license.
Once a student is admitted to the nursing major, the student may expect to progress toward graduation in a timely manner when:
The student follows the prescribed program.
The student maintains a cumulative quality point average of 2.0.
The student earns a C or above in all nursing courses and in required science courses.
The student does not earn less than a C in two nursing courses.*
The student adheres to the Department of Nursing professional standards and behavioral policy as outlined in the Department of Nursing policy manual and the University policies.
The student meets Health and Legal Requirements for the Department of Nursing and for clinical placement.
*A student who earns less than a C in two nursing courses is subject to dismissal from the Nursing major even if a nursing course has been repeated in which a grade lower than a C originally was earned and a grade of C or better has replaced the original grade. Please see the Undergraduate Nursing Handbook for a full description of the policies and procedures of the nursing department, including how they pertain to admission to and progression through the nursing major.
ADVANCED STANDING
Registered nurse applicants must be graduates of accredited schools of nursing and present evidence of current licensure to practice nursing. Credit is granted by transfer, according to the University transfer policy, from other accredited institutions of higher education for comparable courses completed with a grade of at least a C.
Registered nurse students follow the RN to BSN or RN to MSN articulation program as published by the Department of Nursing.
Licensed Practical Nurses should seek advice from Department of Nursing relative to their advanced standing.
Human patient simulators are among the most recent technological advances in instructional methodologies for nursing education. These interactive manikins are capable of realistic physiologic responses, including respirations, pulses, blood pressure, heart sounds, breath sounds, and seizures. Human patient simulators can be used to teach basic and advanced life saving skills, such as CPR (cardiopulmonary resuscitation) and rescue breathing. At Franciscan University, we use the latest Laerdal® human patient simulator technology in our Nursing Simulation Laboratory.
In the Franciscan University Nursing Program, simulation lab time is dedicated to learning important tasks in a low-stress, controlled environment. Students develop nursing skills through simulated case studies requiring assessment, critical thinking, medication administration, and communication. Simulation experiences allow for development and practice of skills across the lifespan. Students have the opportunity to provide nursing care for neonatal and obstetrical patients, pediatric patients, and critically ill adult patients. The simulation lab allows students to perform tasks that ordinarily might be too risky or too infrequent to be encountered on a daily basis. These exercises can reinforce material learned in the classroom and clinical, and provide a close-to-real-life experience that can be applied to future interactions with patients and other health care professionals.
Inquire For More Information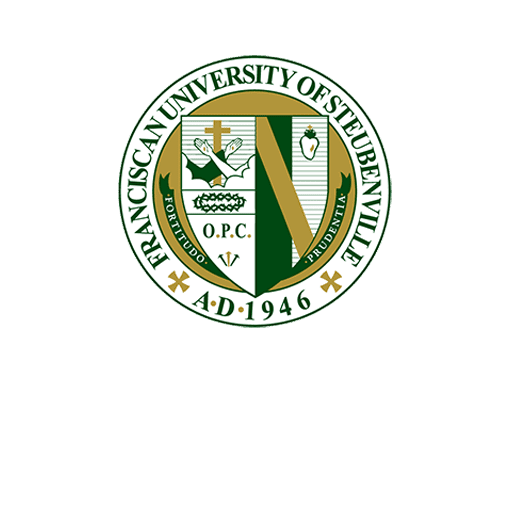 Grow, develop, and be formed into a more mature student by spending a semester in Franciscan's Austrian program. You'll expand your major in unbelievable ways by traveling to places such as Rome and the holy sites of Christendom, and through courses taught at a 14th-century monastery that also serves as your home.
Programs Related to the Bachelor's in Nursing
Still undecided? You might also be interested in these other undergraduate degree programs at Franciscan that are similar to the BSN degree.
The baccalaureate degree program in nursing, the master's degree program in nursing, and the post graduate APRN certificate program at Franciscan University all are accredited by the Commission on Collegiate Nursing Education. All comments to be directed to ccneaccreditation.org or to:
Commission on Collegiate Nursing Education
AACN
655 K Street, NW, Suite 750
Washington, DC 20001
(202) 887-6791
Program Evaluation
The undergraduate, graduate and certificate programs are evaluated through a number of indicators, including pass rates on licensure and certification exams, graduation rates, retention rates, and employment rates. Please see the following link for data on these program outcomes indicators.
Undergraduate Nursing Faculty