MBA Online Program
Our program was created to prepare Catholic business men and women for leadership.
This program provides great preparation for success in the following fields:
Management
Human Resources
Consulting
Supply Chain Management
Information Technology
Accounting
Finance
Economics
This program features:
Experienced faculty
Flexible, totally online learning
The opportunity to earn an MBA in under two years
Strong emphasis on business ethics
Business learning integrated with Catholic Social Teaching
Is this Program for You?
Franciscan's MBA Program is designed for business professionals in all stages of their careers who are looking to advance to the next level and make a difference in their business.
The MBA Program is designed to make this degree possible for busy business professionals with family and life responsibilities looking for an excellent, flexible, and affordable MBA Program grounded in solid ethical and business principles.
Some of the people who would benefit from this program include:
Lower level managers who plan to move up the organizational ladder
Administrative Assistants who plan to move into leadership
Recent business bachelor grads who want to move into upper management
Non-business bachelor grads who want to improve their marketability
Entrepreneurs who want to put their business idea into action
We prepare generalists rather than specialists.
Using a highly integrated approach, Franciscan University's Graduate Business Program focuses on the application of functional business knowledge. The program aims to produce a generalist rather than a specialist.
To this end, students in the MBA program at Franciscan University examine:
analytical and behavioral techniques
institutional considerations confronting managers
problem solving skills and decision-making techniques essential to effective management
An emphasis on teambuilding, communication, and leadership skills will further equip MBA graduates to work in a wide range of organizational settings.
As an MBA student, you will need to complete 11 core courses and 2 three-hour electives for a total of 37 graduate credits. The school year for the MBA Program is organized into three terms, so most students take two classes per term. The program is highly structured, and the successive courses are designed to build upon previous courses.
Students wishing to complete a research paper may substitute one elective with a one and a two credit research paper.
Accounting Program Track Available
While the primary goals of the MBA program and degree are administration and management skills, there are actually two Business Administration Degree programs available: the general program and the accounting degree program.
Students wishing to focus on accounting must have completed a business bachelor's degree program and have at least 24 credits in accounting and 3 credits in business law. This program deviates slightly from the standard MBA program as it requires 40 credits instead of 37. Students enrolled in this track take their electives from a selection of accounting courses.
Graduating from the MBA Program at Franciscan University will position students to either assume greater responsibility with a current employer or to seek new management opportunities in the broader market. Currently our graduates are employed in senior management positions throughout the Ohio Valley and around the country.
See the course requirements and course descriptions in the Academic Catalog.
Accounting Specialization
If you already have an undergraduate degree in accounting that includes a minimum of 24 credit hours of accounting courses and 3 credit hours of business law, you have the option of pursuing your MBA with a concentration in accounting. This concentration requires that your four electives come from the BUS 830 series, which are graduate-level accounting courses.
This graduate track will increase the breadth and depth of your accounting knowledge, as well as prepare you to meet the requirements of professional certification in accounting such as the CPA or CMA designations.
Students in the accounting concentration will not be required to take BUS 614, but because there are four accounting electives in the specialization, these students will graduate with 40 credits.
How to Apply for Admissions
Gaining admission to the MBA program is simple, and we are ready to help you navigate the process. Here are the things we need:
Official Bachelor Transcript and Official Transcripts with Relevant Transfer Credit
Three Letters of Recommendation
Email them to GradAdmissions@franciscan.edu
Or mail them to:
Graduate Admissions
1235 University Blvd.
Steubenville, Ohio 43952
Associated Costs
The costs associated with the MBA program include:
$525 per credit hour x 37 hours = $19,425
Contact Us
If you have any questions or need help please contact Graduate Admissions at GradAdmissions@franciscan.edu or (740) 284-5239
Inquire For More Information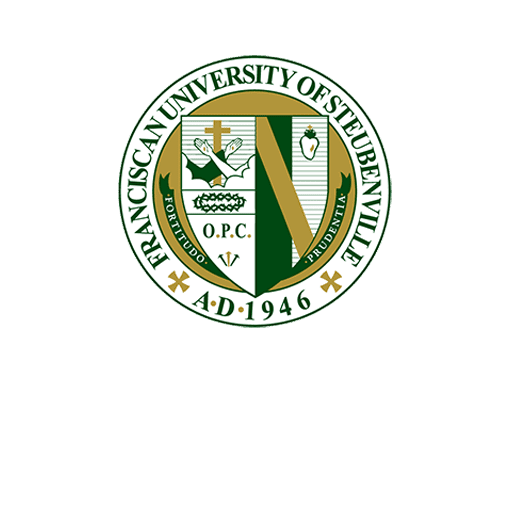 The Department of Accounting, Business Administration and Economics at Franciscan University of Steubenville has received specialized accreditation for its business programs through the International Accreditation Council for Business Education (IACBE) located at 11374 Strang Line Road in Lenexa, Kansas, USA. For a list of accredited programs click here.