Associate Professor of Economics
Chair of the MBA Program
Director of the MBA Program
BBA – Ohio University
MA (Economics) – Ohio University
Graduate Study in Economics – University of Pittsburgh
National Association of Business Economists
Interested in Economic Policy and Government Regulation
Numerous speaking engagements on various economic and monetary policy topics
Franciscan University of Steubenville Campus Leadership and Teaching Award
Sam Walton Fellow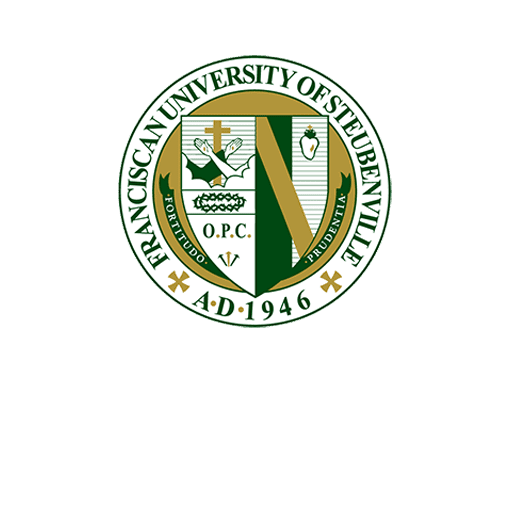 "Inflation Ravages Poor in Tri-State", Steubenville Herald-Star, Oct. 15, 1978.
"Why Royalty Recipients Prefer Lower Prices", Great Ideas for Teaching Economics, Harper & Row, 1978.
"Are the Good Times Really Over for Good", Wheeling News Register, August 29,1982.
"Corporate Social Responsibility in the Steel Industry – The Case of Weirton Steel", with Eileen Kelly, Academy of Management Proceedings, 1984.
"Reindustrialization And Employee Stock Ownership Plans: The Case of Weirton Steel Corporation", with Eileen Kelly, Southern Ohio Business Review, Fall 1986, Vol.4, No. 2, p.12.
"Employee Ownership and Industrial Democracy: The Pursuit of Free Enterprise", with Eileen Kelly, Proteus, Fall 1988, Vol.5, No.2, p.18.
"Technology Limits Government", Steubenville Business News, Sept. 1992.
"Lane Wolf at Weirton: Ernest Tenor Weir", with Eileen Kelly, Journal of Management Issues, Spring – 1994.
"The Economic Impact of Franciscan University of Steubenville", with Michael Welker, 1995.
"Can Ohio Cities Become Contract Cities?" Published in The Morning Journal, Lorain, Ohio, The Chillicothe Gazette, and The Dayton Business Reporter, October 1996.
"The Economic Impact of Franciscan University of Steubenville", with Michael Welker, 2000.
"(re)Distributionism (re)Considered", The University Concourse, Vol. V, Issue 6, March 6, 2000.
"Ohio's Corporate Welfare: Stealing from the Taxpayers to Save Big Steel", The Columbus Dispatch, April 2, 2001.
"Tax Reform for Ohio", Testimony before the Ohio State House Ways and Means Committee, August 14, 2002.
"Steel Tariffs May Harm Ohio's Economy", Columbus Business First, March 26, 2002.
"Social Credit is No Alternative", with Michael Welker, The University Concourse, VII, Issue 2, January 13, 2003.
"Steel Tariffs Leveling firms Despite Claims of No Damage", Columbus Business First, October 17, 2003.
"Ohio's Dependence on Foreign Trade", "NAFTA and Ohio", and "Outsourcing: Its Affects on Ohio", for the Buckeye Institute for Public Policy Solutions, August 2004.
"Economic Impact of Franciscan University of Steubenville", with Michael Welker, November 2005.
"Ohio and NAFTA Revisited" Buckeye Institute, www.buckeyeinstitute.org. March 31, 2008
"Health Care Bill More Destructive Than Constructive", Guest Column, Steubenville Herald-Star, May 2, 2010
"The Economic Impact of Franciscan University of Steubenville", 2009- 2010, with Dr. Michael Welker