Criminal Justice Bachelor's Degree Program
Gain a broad understanding of the justice system and build a solid foundation for a successful career in criminal justice at Franciscan University of Steubenville in Ohio. Franciscan's bachelor's degree program in criminal justice is an intense examination of the justice system and its operations, with emphasis on all systematic, procedural, and substantive components common to the justice model. These include law, evidentiary analysis, judicial operations, policing, private sector involvement, alternative and traditional corrections, and forensic law and science. You'll also explore diverse topics in justice studies such as civil justice, administrative justice and its corresponding agencies, the private sector and the emerging privatization of justice services, alternative disposition processes, and complementary community-based initiatives.
Grounded in the Catholic faith and tradition
The program curriculum integrates criminal justice with Western, Catholic philosophy, preparing you to lead in virtue and be a beacon for others in a system often troubled by scandal and alienation to the people and communities it serves. With a recurring theme of human law and its relationship to higher forms of law, especially those of the Catholic Church, Franciscan's criminal justice major emphasizes the dignity of the human person — both the victims of crime and other harm, as well as the criminal perpetrator.
Explore More of the Criminal Justice Bachelor's Degree Program
Here are just a few other ways Franciscan's criminal justice bachelor's degree program stands out from the rest:
Financial aid and scholarships: Many private security companies and military branches offer scholarships for criminal justice majors who qualify. Visit the Franciscan Office of Financial Aid for more information.
Online classes: Fulfill degree program requirements while taking some classes online. Online classes for criminal justice majors offer academic opportunities similar to the classes on campus in Steubenville, Ohio, plus flexibility and accessibility.
Applied learning: Gain practical experience through real-world interaction with justice operations. As a criminal justice major, you'll have the opportunity to take a critical approach to discerning best practices in the discipline with a first-hand look at what works and what doesn't.
Service learning: Carry out the good works of Franciscan University while putting Catholic faith into action. Service-learning opportunities include working with children and youth in distress, prisons and prisoners, victims of crime and abuse, and distressed police officers and other justice practitioners laboring under severe pressure.
Undergraduate research: Receive one-on-one mentoring from faculty members who share the Catholic faith. Collaborate with local justice agencies in Steubenville, Ohio, and the surrounding communities in the tri-state area to conduct and analyze research on problems in the criminal justice system. Work directly with faculty who are published authors as research assistants.
Program faculty: Faculty members are scholar-practitioners who blend theory and practice by advancing the most current and cutting-edge knowledge and protocols in justice operations, then test those concepts in a practical, applied setting. Faculty members are actively engaged in meaningful, applied research that benefits the criminal justice system at large, advances the university's Catholic mission, and adheres to Catholic ideals and teachings.
What Can You Do With a Criminal Justice Degree?
The criminal justice career path can follow the diverse tracks that mirror the systematic structure of the justice model, which operates at the state, federal, and local levels and consists of three main parts, namely policing and law enforcement, law and legal processes, and correctional and human services. Criminal justice majors are highly sought after for a wide array of specialty positions in both the public and private sector, including law, consulting, security, intelligence, forensic support services, counseling and juvenile services, and other emerging fields related to criminal justice, especially environmental and hazard mitigation, zoning and code enforcement, and school and educational security.
Graduate Programs for Criminal Justice Majors
Master of Science in Criminal Justice
Master of Science in Law and Society
Master of Science in Law and Policy
Master of Science in Legal Studies
Master of Science in Security Management
Master of Science in Homeland Security
Master of Science in Emergency Management
Master of Science in Computer Science
Master of Science in Cybersecurity
Master of Science in Forensic Science
Potential Job Titles for Criminal Justice Majors
Police and Law Enforcement

State Trooper or Sheriff

FBI, DEA and ATF Agents

Homeland Security, TSA and Air Marshal Agents

Judicial Support Staff and Administrators

Security and Intelligence Officers

Compliance Officer

Private Detectives and Security Managers

Intelligence Officer

Forensic Technician

Probation, Parole and Correctional Officers

Juvenile Officers and Case Workers

Code, Compliance and Regulatory Officers

Legal Investigators

Forensic Technicians

Victim Advocates

Administrative Officers in Justice Agencies
Inquire For More Information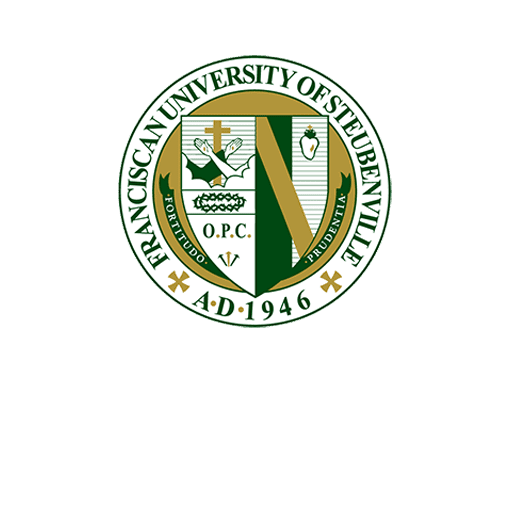 Get involved on campus and in the surrounding Ohio community through student clubs and events, such as:
• Alpha Phi Sigma honor society
• Lambda Alpha Epsilon criminal justice professional society
• St. Thomas More Society for Catholic law
• Career Days for jobs in criminal justice
Criminal justice majors and their clubs often sponsor crime awareness events, such as "Take Back the Night".
In addition to Franciscan's study abroad program in Gaming, Austria, you'll have opportunities for international studies, travel, and experiences through the criminal justice degree program's relationships with Scotland Yard and the Australian and Canadian police systems, as well as partnerships with justice agencies in countries willing to articulate with Franciscan University.
With an intentionally designed curriculum rooted in the Catholic faith, Franciscan University's degree program in criminal justice has a long-term goal to earn accreditation by the Academy of Criminal Justice Sciences.
Programs Related to the Bachelor's in Criminal Justice
Still undecided? You might also be interested in these other undergraduate degree programs at Franciscan that are similar to the criminal justice bachelor's degree.