Graduate Education Program
Franciscan's Master of Science in Education and Educational Administration prepares educators and administrators for success by offering a solid foundation in curriculum, human development, models of teaching, and educational theory.
Franciscan's MS in Education program embraces a unique, holistic vision of education, a vision that respects the dignity of every student and helps them to grow not only intellectually, but also emotionally and spiritually.
Earn your MS in Education or Educational Administration in as little as 12 months
Wide range of electives to suit student interests
Earn your degree completely online
Explore Education in light of Franciscan's rich tradition of excellence and faith
Learn using the latest learning technology—podcasts, vodcasts, wikis, blogs, etc.
Work with faculty who have experience in teaching and administration at all levels
Collaborate with classmates on projects designed to enhance your success in the classroom or as an administrator
Our institution is fully accredited by the North Central Higher Learning Commission.
Preparation for Administration
Our Education online curriculum also offers a Principal Licensure program for elementary and secondary teachers who already have earned their Masters. Upon successful completion of the FUS program, the candidate will receive an Ohio license. Most states have reciprocal agreements with Ohio. In order to determine whether or not other states hold reciprocal licensure agreements with Ohio, please contact the Franciscan University Graduate Education Department. ;
Is this Program for Me?
Franciscan's MS Education and MS Educational Administration Programs are designed for educators in all stages of their careers who are looking to advance to the next level and make an even bigger impact in the lives of students.
The Online MS Program is designed to make this degree possible for busy educators with family and life responsibilities looking for an excellent, flexible, and affordable Masters Program grounded in solid ethical and educational principles.
To talk it over, contact us in our Graduate Admissions Office at (800) 783-6220 or at online@franciscan.edu.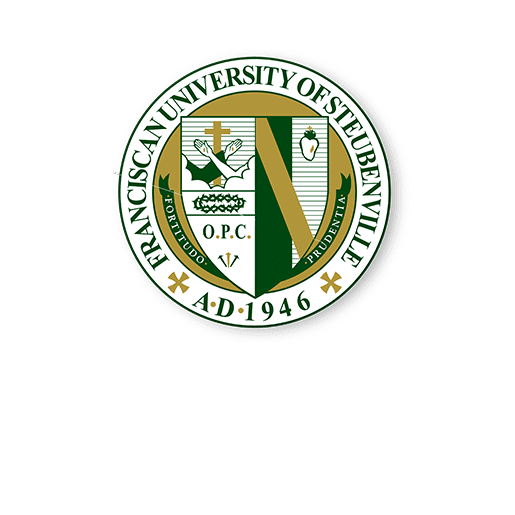 Franciscan University is accredited by the North Central Association, the Ohio Board of Regents, and nationally recognized by the National Council for Accreditation of Teacher Educators and (CAEP).
Online Graduate Education Faculty